Plane Metal-to-Metal Sealing Structure
At present, most of the common MSVs use soft sealing structure, although the structure of soft sealing valve is simple, but because of its use of graphite, Teflon or other soft materials as sealing materials, it is not wear-resistant. The soft sealing material of the MSV usually needs to be replaced after a few turns. Even if each well is measured for half a month, the soft sealing material must be replaced within half a year.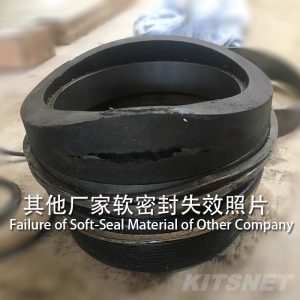 However, Kitsnet MSVs all adopt our patented structure: plane metal-to-metal hard surface sealing structure. The process of sealing surface can be laser welding, plasma welding, supersonic spray welding (HVOF), flame spray welding. The materials of hard facing can be ceramics, tungsten carbide, cobalt base, nickel base, iron base and other materials according to the field conditions. The hardness can reach 60 HRC or higher, which could result in great resistance to abrasion, wear, erosion, and corrosion. The sealing material of Kitsnet MSVs can be used for 10 years, 20 to 30 years without changing sealing materials, and can provide excellent sealing performance.